Via: geektyrant.com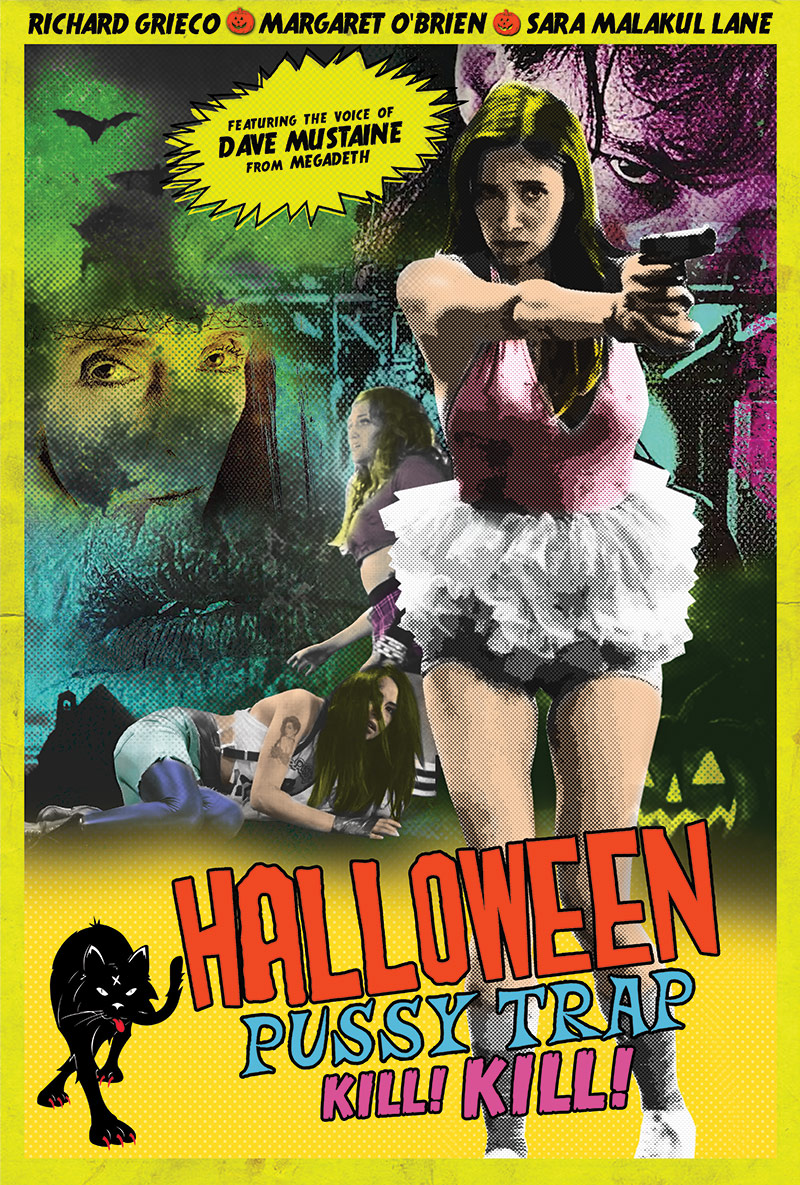 I've got a crazy trailer for a new horror thriller called Halloween Pussy Trap Kill! Kill!. I don't know if you're familiar with the filmmaker Russ Meyer, from the 60s and 70s, but it totally seems like this is the kind of movie he would have made in the style of Saw. Meyer is behind such films as Faster, Pussycat! Kill! Kill!, Common Law Cabin, Finders Keepers, Lovers Weepers!, Vixen, Beyond the Valley of the Dolls, and more. They are all very grindhouse-style type movies.
Anyway, if you're familiar with his stuff, then Halloween Pussy Trap Kill! Kill! is a film you'll probably enjoy. Here's the synopsis:
On Halloween an all girl rock-n-roll band called "Kill Pussy Kill" ventures out to play their biggest show to date. However, before hitting the road they manage to unwittingly upset a man. Unfortunately, this man turns out to be an evil genius dead set on revenge.

The evil genius manages to lure the girls into his Hell House, and when they wake up from being gassed, they find themselves trapped inside an unescapable room filled with a vicious variety of devices that can kill them as well as a variety of weapons that can be used on each other.

The rules are simple: advance through all three rooms and you are allowed to go free. The catch is, in order to make it to the next room, someone must die!

With a ticking clock, and the mastermind watching, the question becomes… are you willing to kill to stay alive?
The movie was directed by Jared Cohn and stars Sara Malakul Lane, Richard Grieco, Demetrius Stear, Margaret O'Brien and Dave Mustaine, who is the frontman of Megadeth. Cleopatra Entertainment will release the film on October 27th in theaters.