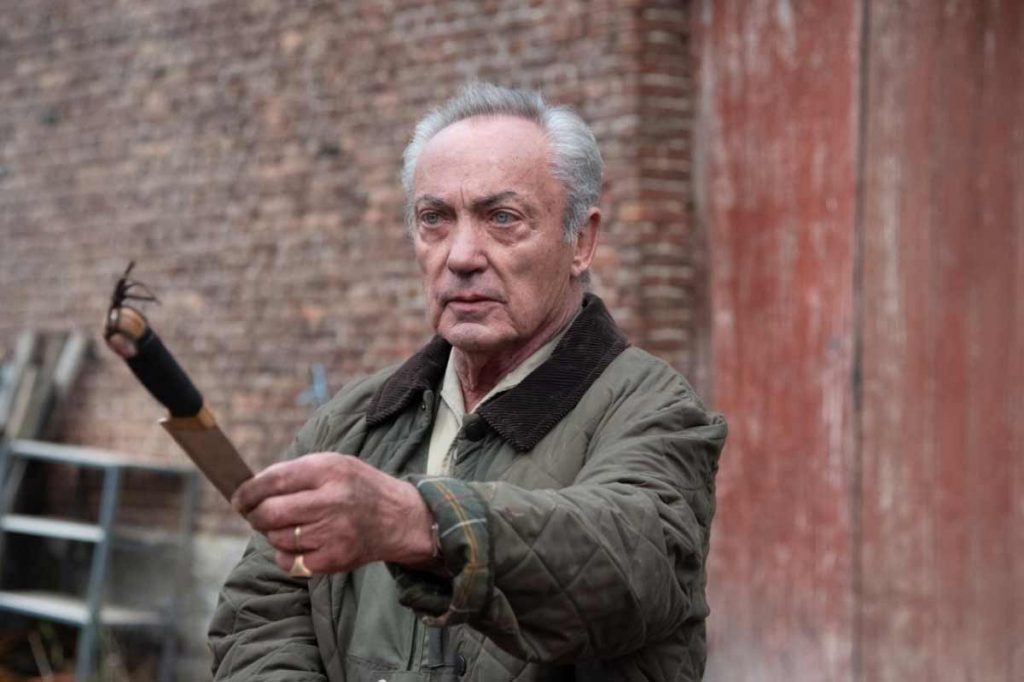 Cleopatra Entertainment shared with Bloody the trailer premiere for Skin Walker, a psychological horror film from Luxembourg/Belgium that will arrive on VOD platforms and DVD August 4, 2020.
Directed by Christian Neuman, Skin Walker mixes gothic images, supernatural terror and psychological drama into a tribute to the great European horror movies of the 1970s.
In the film, "Regine is a fragile young woman trying to build a new life – safer and happier than the one she had as a child. However, escaping her trauma is not so easy, and when her grandmother is brutally murdered, Regine must return to the village she once left and revisit the gruesome horrors of her past to protect herself and her family."
Udo Kier (Suspiria), Jefferson Hall (Halloween, "Game of Thrones", "Vikings") and Amber Anderson (In Darkness) star.
The film debuted previously at the 41st Cairo International Film Festival and at the 10th Luxefilmfest Luxembourg International Film Festival, and was honored at the IMAGO International Federation of Cinematographers Award for Best Young Emerging Cinematographer (Amandine Klee).