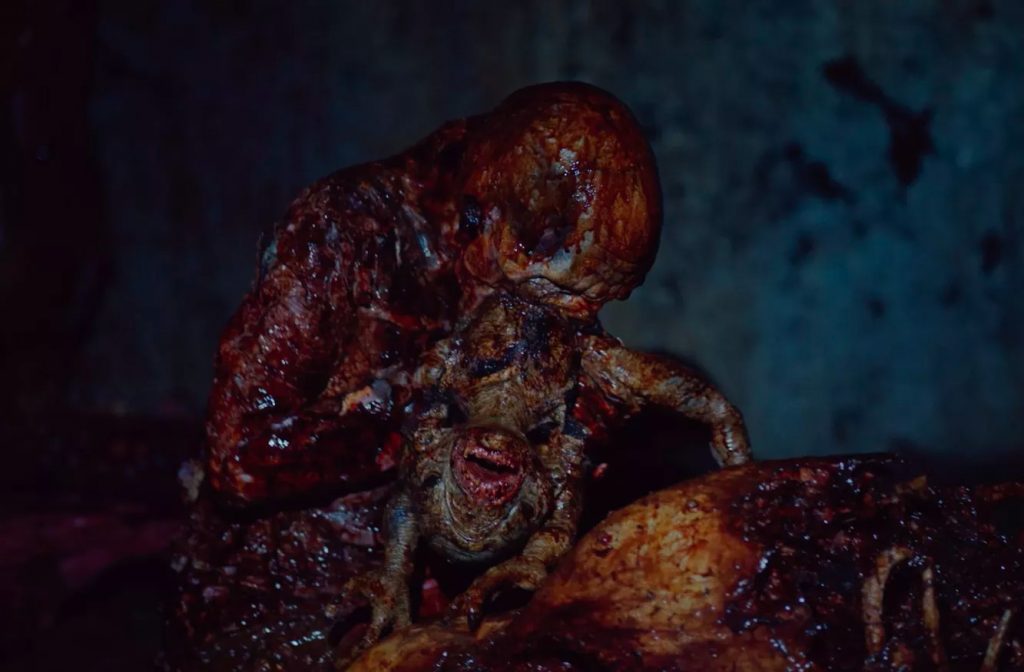 Bloody Disgusting has an awesomely gruesome and Hellraiser-esque clip from Harrison Smith's horror icon-loaded Death House, arriving on VOD outlets via Cleopatra Entertainment November 6. The film will also arrive on DVD December 11, with pre-orders open now.
Death House, written by Smith and the late Gunnar Hansen, stars a long list of legends including Kane Hodder, Barbara Crampton, Dee Wallace, Tony Todd, Bill Moseley, Adrienne Barbeau, Michael Berryman, Felissa Rose and Sid Haig.
In the film…
"Two federal agents fight their way through nine levels of Hell inside a secret prison known as the Death House. A facility-wide prison break turns their flight into a tour of horrors as they push toward the ultimate evil housed in the lowest depths of the earth."
Check out the clip below.