Via: shockya.com
Nothing builds physical and emotional intimacy between potential romantic partners than spending quality time together in a passionate environment. That's especially true for the group of friends in the upcoming comedy-drama, 'A Swingers Weekend.' In honor of the three couples who decide to switch romantic partners with their friends, Shockya is debuting an exclusive clip from the film, which is titled 'Camaraderie.'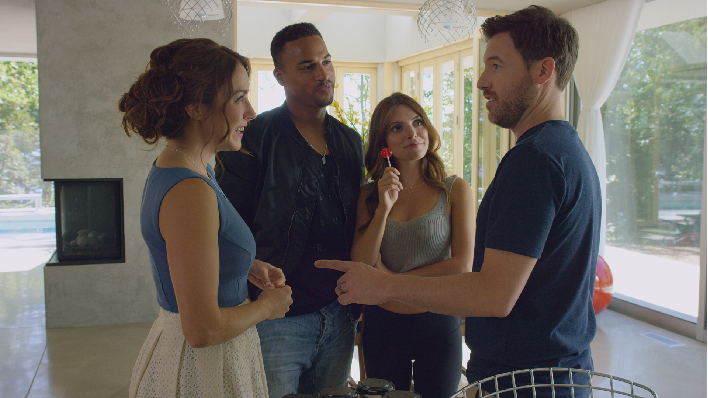 The clip is helping to promote the movie's release in the U.S. next Tuesday, July 10 by Cleopatra Entertainment. The official distribution comes after 'A Swingers Weekend.' was a contender in the Narrative Feature category at this year's Newport Beach Film Festival, and was also awarded a special jury award at last year's Canadian Film Festival.
'A Swingers Weekend' was directed by Jon Cohen, who also and co-wrote the script with producer Nicola Sammeroff. The comedy stars Mia Kirshner, Erin Karpluk, Erin Agostino, Michael Xavier, Randal Edwards and Jonas Chernick.
In the movie, seemingly perfect couple Lisa (Karpluk) and Dan (Edwards) plan a steamy swingers weekend. However, things go wrong when a third couple drops in unexpectedly.